1000 Books before Kindergarten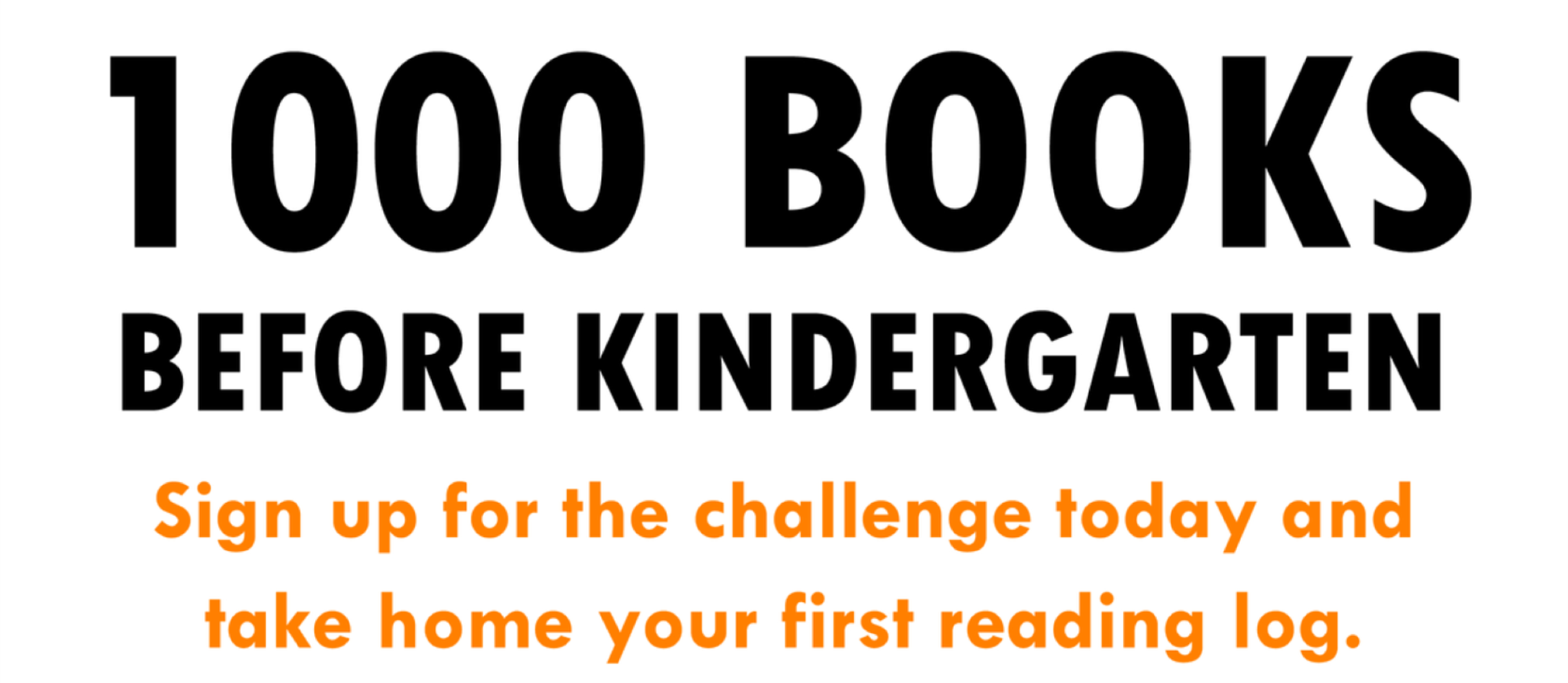 Make reading to your child a priority in your life by signing up for 1000 Books Before Kindergarten.
This program encourages families to strive to read at least one thousand books to their child before they start school. Children who complete the program will have their name engraved on a wooden book that will be displayed in our library for years to come.
A thousand books may seem like a lot, but if you read just 1 book a night, you will have read about 365 books in a year. That is 730 books in two years and 1,095 books in three years!
Sign up today at any branch of the Library for free!
Sponsored by the Friends of the Ruth Enlow Library
Need a log? Click here: